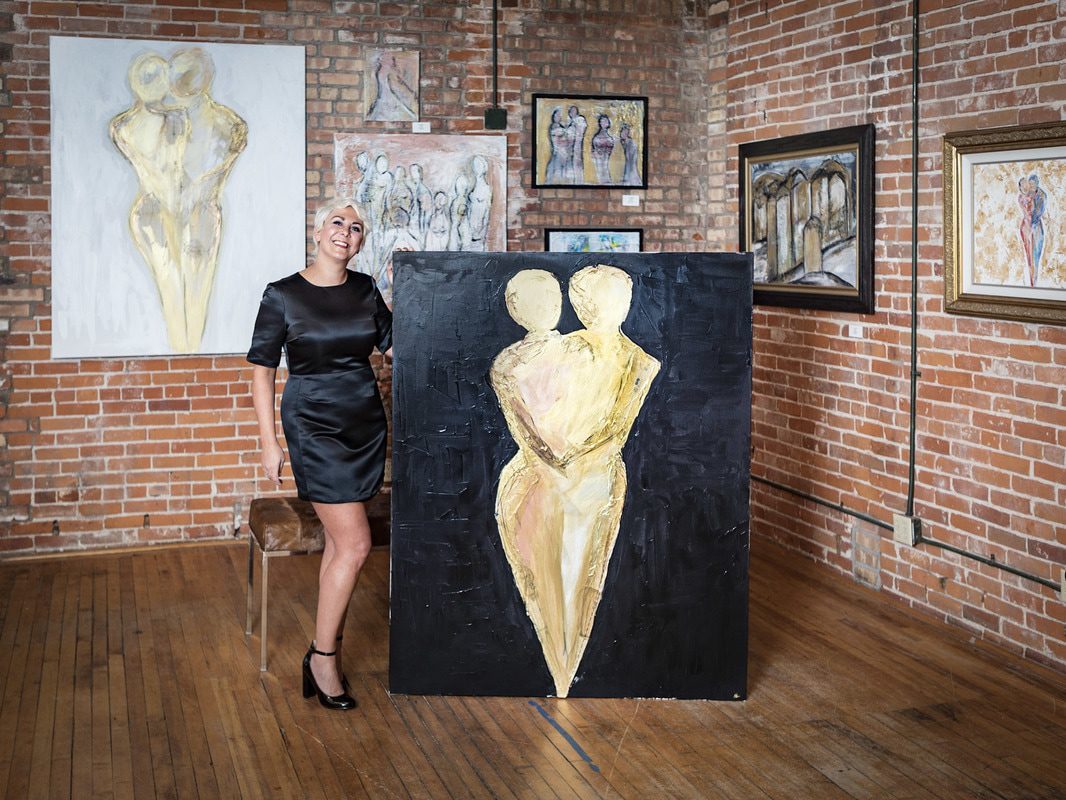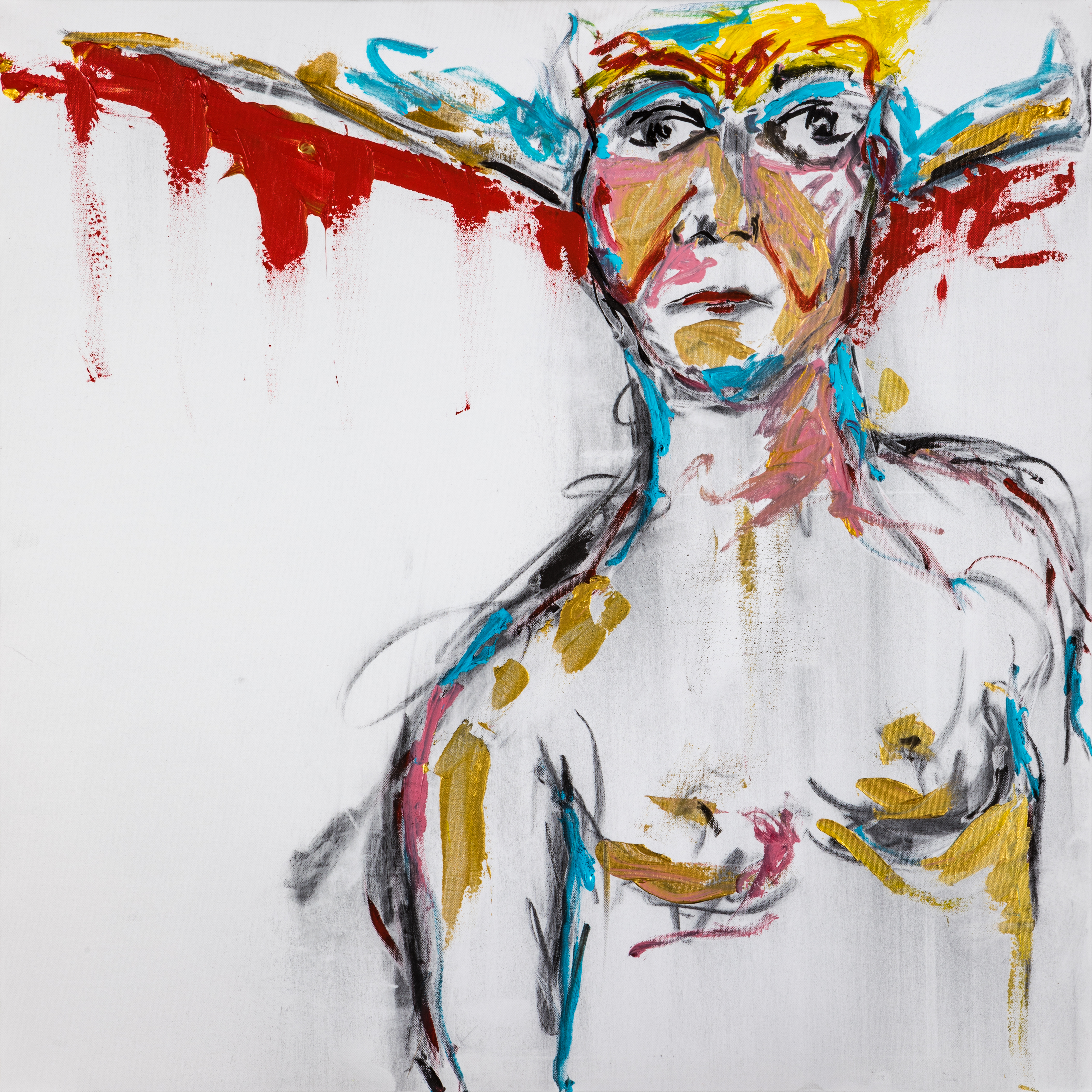 A. R. Drew Artist Statement
My work is varied, life is varied..the contrast against the inner workings and the outer appearance. The reflection of all the experiences that sum up the common human condition. The self-portrait. It marks the beginning of my self-angst, and realizes the ability of losing your mind more than once. Despite the power of that loss, and the suffering it creates. You find yourself again and build a deep space to create. Becoming yourself is your full time job. I have been working on it since 1976.
I am a contemporary mixed media painter, capturing the shades of life. Utilizing vintage Simplicity dress patterns in a number of my works. Simplicity Pattern Company manufactured patterns in my hometown of Niles Michigan beginning in 1931. Closing down in 2007. These Sewing patterns allowed for making, perhaps creating things that were not accessible geographically. To me it was the idea of the small town woman wanting that big city dress, all within reach in the sleeve of pattern 7980. The pattern represented that idea of proximity, to the pulse. For me the small town painter wanting to be a part of a big city wall. Through my journey of deconstructing the patterns I have come to the realization that chasing a fictional idea of a gold star is a long path. It does not exist in one metropolis, it is in the backyard of your own mind.
ARTIST BIO
"My work is varied, life is varied….the contrast of inner workings against the outer appearance."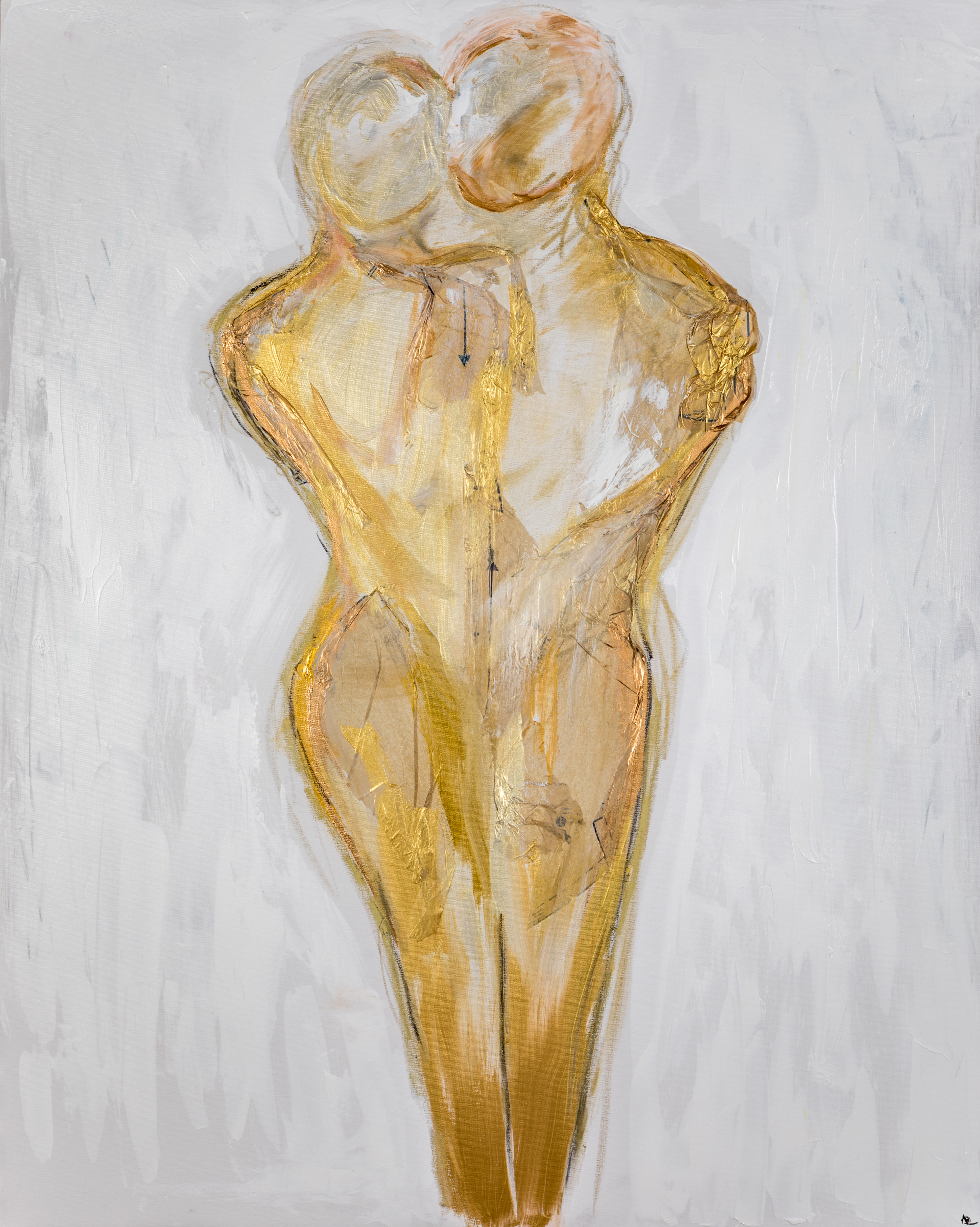 Anna Ryan Drew's passion for art dawned at the age of two, fostered in the memories of painting with her mother in their Niles, Michigan home-studio. It was a space of life and beauty, with creativity streaming
along the soundtrack of Annie Lenox, Madonna, and Carly Simon. As childhood continued, Anna began accompanying her mother to Chicago as she facilitated art projects at Cabrini Green and various shelters for
women. It was through these experiences that Anna developed a love for combining art with compassion for social justice.
Anna went on to attend the University of Michigan and concentrated her study in painting, taking inspiration from the works of Egon Schiele, Frida Kahlo, and her mother Nancy Swan Drew. She began submitting her work into exhibits, earning recognition as the recipient of the Annual Art Exhibition Painting Award and the Lewis Watercolor Award. Still, her highest level of fulfillment remained in exploring the role art can play in healing and social justice,.
as she facilitated art workshops with juvenile offenders, Veterans and inner city high school children. Upon completion of her Bachelor in Fine Arts, Anna went on to earn her Masters of Social Work at Andrews University. She continued to paint and show her work intermittently through her studies before practicing in the field of community mental health, where she infused her two passions by utilizing art as a healing tool. Currently as a full time contemporary artist she impacts her community on a macro level. Raising substantial funds for multiple non-profits.
Anna Ryan Drew is a contemporary artist residing in Indiana. She has a studio/gallery A.R. Drew ART in downtown South Bend Indiana. She explores Mixed Media and Abstract artistic avenues. As well as figurative works, and monotone explorations like her Home Series. She continues to collect from her lineage the experiences to create her artistry. Always keeping the child-like creativity she experienced with her own mother. Capturing through color and a variety of medium the resonance of life experience, reflection, and the versatility of the human condition.